While it is true that we cannot live without electricity, we should remember that electricity can be a dangerous source of energy when not handled with care. According to the United States Consumer Product Safety Commission, "180 people died from electrocution relating to consumer products in 2002."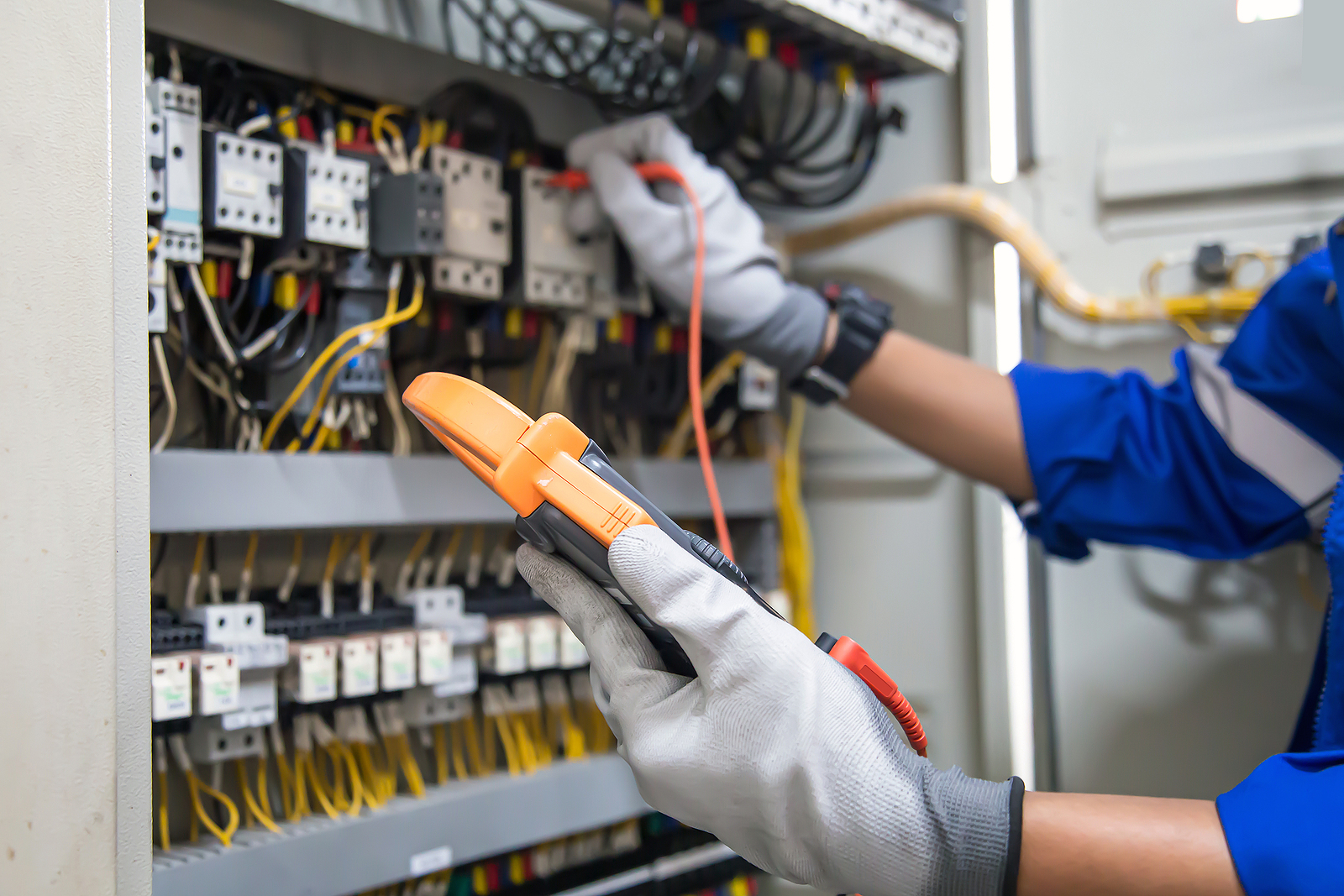 To ensure your home is safe and secure, here are some essential electrical safety tips every homeowner should remember. From checking outlets to keeping exhaust fans clean, learn how to protect yourself and your family from electric shock or fire hazards.
1. Keep Devices And Outlets Away From Water
Water and electricity are a dangerous combination, and this is why it's important to keep all electrical outlets and devices away from any water source. You should also ensure that your hands are dry when plugging in or unplugging electrical devices.
2. Always Read And Follow Appliance Instructions
It is essential to read and follow the instructions that come with each appliance. This includes the rating, voltage requirements, safety, and other precautionary advice. If an appliance shows signs of malfunction or causes electrical shock, it should not be used until a licensed electrician has assessed it.
3. Don't Overuse Extension Cords
If an outlet is warm to the touch or has a burning smell, do not use it. You should also avoid overloading extension cords – they should only be used on a temporary basis when additional outlets are needed. Overloaded outlets are known to be responsible for many electrical accidents.
4. Familiarize Yourself With The Signs Of Electrical Problems
Being aware of common signs of electrical problems can help prevent dangerous situations. Some things to look out for include flickering lights, buzzing lamps, warm outlets, frayed wires or cords, and tripped circuit breakers. If you notice any of these issues, contact an electrician immediately.
5. Unplug All Electronics Before Making Any Repairs
Before making any electrical repairs or adjustments, always unplug all electronics or shut off the power at the main breaker. Electrical work should only be performed by a licensed professional, but unplugging devices is an important safety precaution everyone should take before attempting to fix or adjust anything electrical in the home. It is also advisable to unplug all unused devices to protect them from electrical surges and to conserve energy.
6. Your Appliances Should Have Space To Breathe
Give your appliances adequate space to ventilate and prevent overheating. Covering outlets or power strips with furniture or rugs is a fire hazard and should be avoided. Keep flammable items at a safe distance away from all electrical outlets and devices. Gas or electric dryers and stoves should be no less than one foot away from the wall for safe operation.
7. Always Ensure That Your Exhaust Fans Are Clean
Some of your electrical appliances have exhaust fans to help them cool. Ensure that these fans are always clean and free of dust and lint, as they can be a fire hazard if they become clogged or blocked. Dirty exhaust fans can also shorten the lifespan of the appliances.
8. Don't DIY Electrical Repairs
If you encounter any electrical issues in your home, it is best to contact an electrician for professional advice and assistance. While a novice can do some minor repairs, any serious electrical problem should be dealt with by a licensed expert.
9. Repair or Replace Damaged Electrical Cords
To avoid electrocution and fires in your home, you should always make sure that all electrical cords are in good condition. Inspect them regularly for signs of damage such as fraying or melting on the cord's insulation. If you observe any damaged cords, have them repaired or replaced immediately.
10. Install Ground Fault Circuit Interrupters (GFCIs)
Ground fault circuit interrupters (GFCIs) are devices that monitor the electricity flow in your home. They are designed to shut off power when a dangerous situation is detected, such as an overload or a short circuit. GFCIs should be installed in any area of your home that may come into contact with water, such as bathrooms and kitchens.
11. Make Your Outlets Childproof
If you have small children in your home, it is a good idea to install childproof outlets. These outlets have tamper-resistant shutters that prevent kids from sticking their fingers or other objects into the outlet. This can help prevent electrical shocks and potential fires.
12. Ensure That You Always Use The Right Wattage in All Your Fixtures And Appliances
You should always use the right wattage in all your light fixtures, lamps, and appliances. Higher wattage than what is specified can cause overheating and lead to electrical fires. Consult an electrician if you need help determining the appropriate wattage for any of your devices.
13. Don't Use Electrical Devices In Wet Areas
Avoid using any electrical devices in wet or damp locations as this can cause shorts and shocks. Make sure to keep all electronics away from water sources, including sinks, bathtubs, and showers. If you must use an appliance in a wet area, make sure that it has been rated for use in such locations.
14. Invest in Routine Electrical Inspections
Lastly, a professional electrician should be called in to conduct routine inspections of your home's electrical system. This ensures that all wiring is up to code and functioning correctly. Regular electrical inspections can help you identify and address any potential issues before they become serious.
By following these simple electrical safety tips, you can ensure your home is safe from potential electric-related hazards. Contact a certified electrician for any repair or installation needs and to ensure your home's electrical system is functioning properly.
Safety should always be a priority when dealing with electricity, so make sure you're taking the necessary steps to keep your home safe. With the right precautions in place, you can enjoy a safe and comfortable environment for years to come.
Contact The Experts at M.R. Electricians For All Your Electrical Needs
We are experienced, licensed, and insured electricians who are dedicated to providing quality service to our customers. Give us a call today at (301) 871-0477 for a free consultation! We look forward to helping you keep your home safe and comfortable. Thank you for choosing M.R. Electricians.