Although National Electrical Safety Month comes up in May and is still a few months away, we believe that safety is a priority year-round. As a property owner, you should do all you possibly can to keep everyone safe all year long!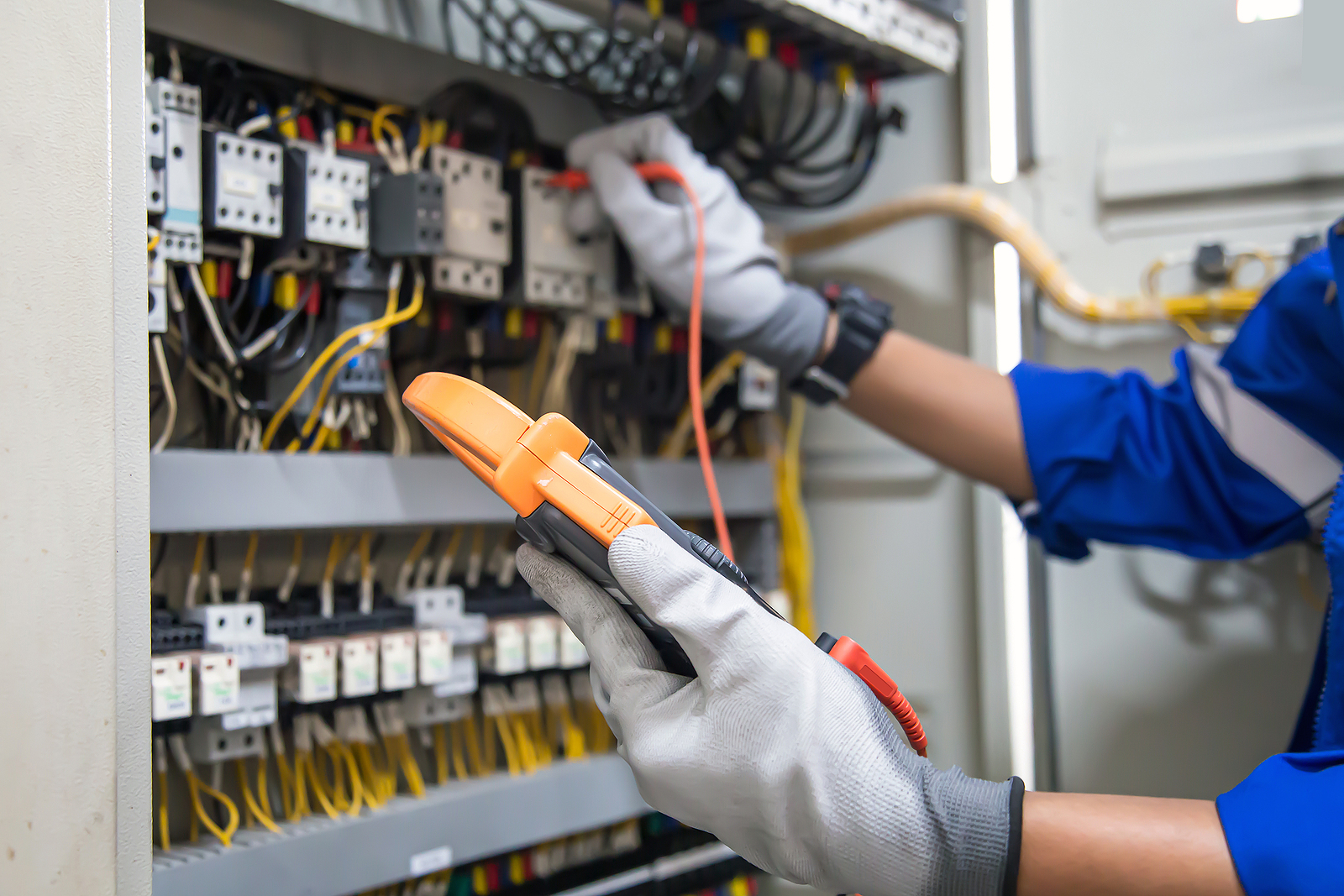 Kitchen Electrical Safety Tips
The kitchen is often described as the hub of the home. It is where family meals are prepared and enjoyed, but it also has a lot going on electrically. Because there's plenty of water in the kitchen, it's important to be extra vigilant about electrical safety:
1) Ensure all kitchen appliances like toasters, microwaves, coffee makers, dishwashers, and refrigerators that you use regularly are in good working order.
2) Keep all kitchen appliances away from water sources.
3) Check all outlets and wiring regularly for signs of damage or wear.
4) Avoid overloading circuits – too many large appliances on one circuit will cause a power failure or even an electrical fire.
5) Unplug small appliances when not in use.
6) Check cords and plugs for any damage before using them.
7) Avoid overloading outlets or power strips.
8) You should always unplug kitchen appliances before removing stuck particles and cleaning them.
9) Leave some space behind your refrigerator to ensure proper air circulation.
10) Do not run any cords or cables under carpets or rugs.
11) If you experience an electric shock from an appliance, turn it off immediately and contact a professional for help.
12) You should always plug handheld kitchen appliances, especially cooking appliances, into GFCI outlets.
Bathroom Electrical Safety Tips
Just like the kitchen, bathrooms can be a source of contact between two sworn enemies, water and electricity. It's important to practice electrical safety in this room as well:
13) Avoid using extension cords or power strips in the bathroom.
14) Keep all electrical appliances away from water sources, such as bathtubs, running showers, and sinks.
15) Check all outlets and wiring regularly for signs of damage or wear.
16) Avoid using electronics like computers and radios in the bathroom.
17) Only use products and appliances that are approved for bathroom use, such as low-wattage hair dryers, shavers, and curling irons.
18) Do not handle electrical appliances with wet hands.
19) If you detect any unusual electrical issues, such as flickering lights or non-functioning outlets, call a professional immediately for investigation and problem-solving.
20) To ensure safety and protect your bathroom from moisture, vapor-tight recessed lighting is the best choice for shower areas. Do not opt for any other kind of light fixture in this area!
Outdoor Electrical Safety Tips
You may be tempted to drop your guard once you step outside the house. However, you should realize that when it comes to the outdoors, important electrical safety rules apply.
21) Avoid kids playing close to transformer boxes. You should also avoid them yourself.
22) Never use extension cords that are not designed for outdoor use.
23) Check all wiring and outlets regularly for signs of damage or wear.
24) Don't go near power lines, and don't allow kids to fly kites close to them. If you see a power line on the ground, you should notify the police immediately.
25) All electronics should be placed at least 10 feet away from any swimming pool or major water source.
26) Always make use of GFCI outlets outdoors. This will protect you from any shocks that may result due to precipitation.
27) Before plugging in any outdoor appliances, check them for water damage or exposed wiring (for example, electric pressure washer)
28) If you are using a generator outdoors, make sure it is placed a reasonable distance away from the house and that all the cords and wires are connected properly.
29) Never run extension cords through your doors and windows.
General Electrical Safety Tips
We left the safety tips that apply to all areas of the house for last. Whether you're indoors or outdoors, you should keep these tips in mind and teach them to your children too. It's important to remember these when dealing with electricity:
30) Always turn off the power before you conduct any repair work on electronics or appliances.
31) Make sure that all outlets are GFCI outlets and install them in every room where there is water exposure.
32) You should be aware that even if an electrical appliance is not in use, it can still be a source of electrical shock as long as it is plugged in.
33) Never overload outlets with too many appliances or extension cords.
34) When working with electricity, always wear proper protective gear such as rubber gloves and safety glasses.
35) Do not tug or pull on cords or wires. Instead, unplug them from the wall outlet by grasping the plug's plastic body.
36) Never stick objects into any outlets or receptacles, as this could lead to electrical shock and even fire.
37) Teaching children about electricity should be done at an early age in order for them to understand the importance of safety. Kids should be taught never to touch any kind of electrical wires and appliances without adult supervision.
38) Keep all flammable materials away from outlets, wiring, and appliances.
39) Replace any damaged or loose plugs or wiring as soon as possible.
40) When in doubt, don't take any risks! Instead, get a licensed electrician to inspect and do the repairs.
Following these basic electrical safety rules will help you and your family stay safe from electric shocks, fires, and other hazards. Remember, prevention is always better than a cure, so follow these steps for a safer home!
M.R. Electricians Is Only A Short Call Away
For any problems requiring more than basic troubleshooting, make sure to call the professionals at M.R. Electricians. Our team of licensed electricians is always just a phone call away and can help you with any electrical issue you may have. Contact us today at (301) 871-0477 for an inspection and keep your family safe!